1. Lens Flare, 2019
Hahnemühle Baryta Fine Art Digital Print On Dibond, 70X40 cm
In late November I went to the beach to collect shells. I saw a photograph torn in half laid in the sand. I looked around but i couldn't find the other part. At the back I was able to discern
with difficulty the word "exulting" and just below "Greece".
2. Untitled (Home), 2019
Acrylic, Casein Paint And Pencil On Wood, 20X15 cm
Installation View:
From the exhibition Curved Arrows, at Kunstraum am Schauplatz, Vienna, Austria,
Curated By Kostis Velonis
A curved arrow stresses its ambiguity through the symbolic difference of masculine and feminine design . The arrow is used here as a metaphor of the god Eros in Greek mythology, whose thin, long and pointed objects in our case do not hit their targets. An arrow that always misses reminds us that the imaginary demands are by definition, unsatisfiable and that the original desire is sustained by its lack....
Excerpt from exhibition's press release by Kostis Velonis
1.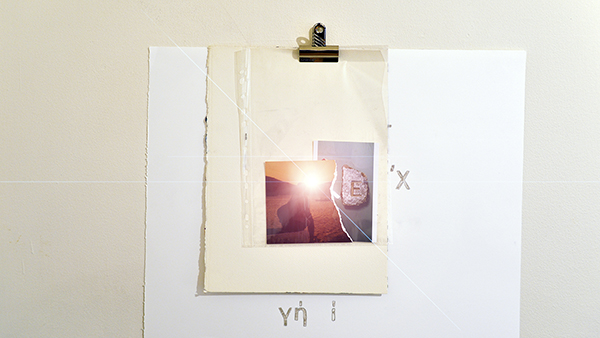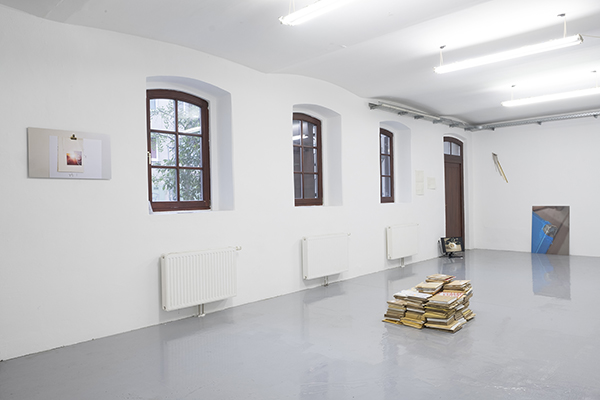 2.